A Church, A Family, A Home Away From Home!

We are a Spirit-filled, Spirit-empowered, English speaking, multi-cultural, interdenominational, evangelical church focused on ministering to the U.S. Air Force, German, and International communities in the Spangdahlem area.
Everyone is welcome!
The Refuge is a "safe" place where you will be loved, encouraged, challenged, and equipped to go back out and live the victorious life that Jesus Christ provided for us through His death and resurrection.
In Person Sunday Worship at 10:00 am
We meet at The Refuge – Spangdahlem Christian Servicemen's Center at BademerStrasse 1A, 54657 Gindorf.
Thursday Bible Study at 6:30 pm
Jesus says in Matthew 24:4 "See to it no one deceives you." How do we do that?  By KNOWING what is in His Word.  Join us every Thursday evening at 6:30pm for an deep dive, in-depth look at scripture.  We teach what the text says, go deep into context and answer the hard questions.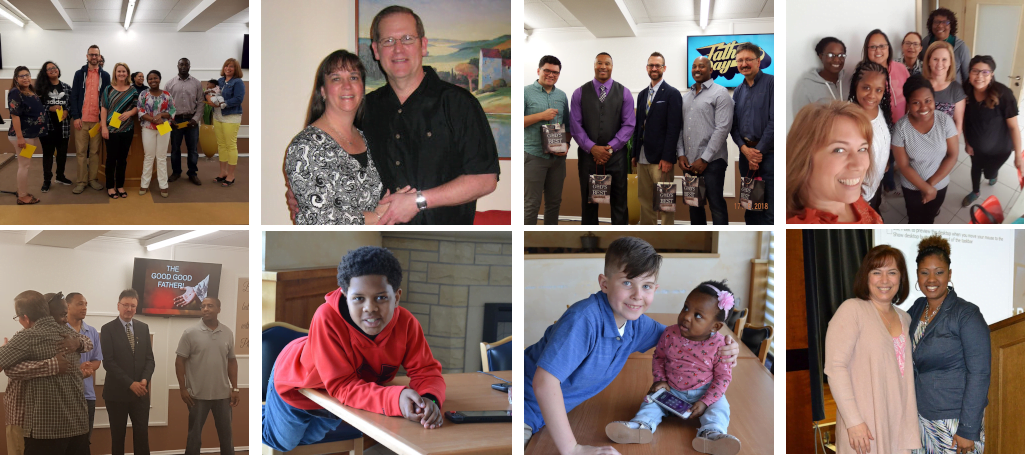 "A Church, a Family, a Home Away from Home"
-Be welcomed as you are by a loving family of other believers.
-Grow exponentially in your relationship with Jesus Christ. You will be discipled to a deeper personal, purposeful, and vibrant relationship with Him.
-Be equipped to discover and fulfill the calling the Lord has for your life.